A series of 24 devised theatre performances. Written, Adapted & Performed by a very talented ensemble cast of 8 performers.
Why, is directed by Jimish Thakkar. Who (as they say in devised theatre) plays the role of an outsider.
Whilst the central theme of the show is around Social Justice, at its soul it the performances depict the million things that go through the minds of these 15 to 24 year olds. Who are not teens any more nor are adults. And as mentioned in one of their pieces - earn minimum wage and have maximum rage.
Together, through their performances we invite an open dialogue between the audience and them as they try to question, influence and change the world around them by simply - asking why?
The performance is in Hindi/English and is suitable for all ages.
Producer : The Hive Performing Arts
Director : Jimish Thakkar
Cast :
Mehr Thakkar
Mridul Sharma
Shriyanshi Quanoongo
Haleema Ghauri
Devansh Shah
Aiysha Shankar
Neha Batra
Rakshith Krishna
| | |
| --- | --- |
| 15th. Aug., 2022 - Monday | 8:00 PM |
| 17th. Aug., 2022 - Wednesday | 6:00 PM |
| 20th. Aug., 2022 - Saturday | 6:00 PM |
| 21st. Aug., 2022 - Sunday | 8:00 PM |
Ticketing Link :
https://MMFF2022Tickets.eventbrite.ca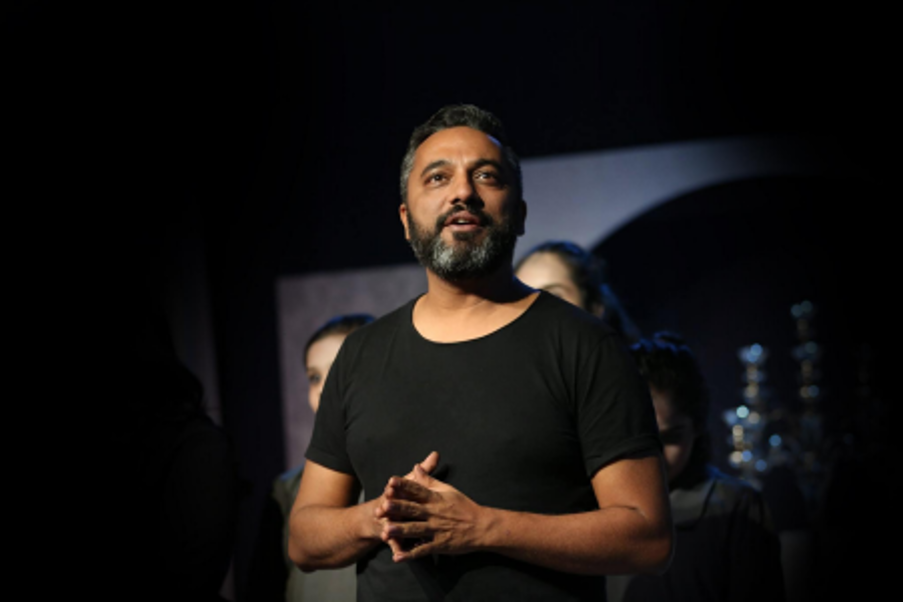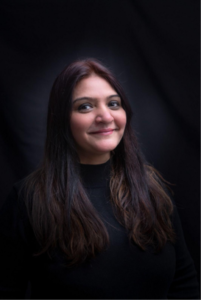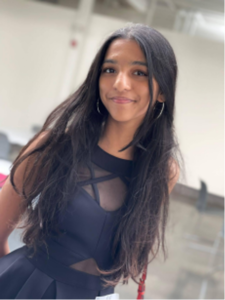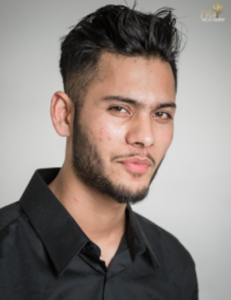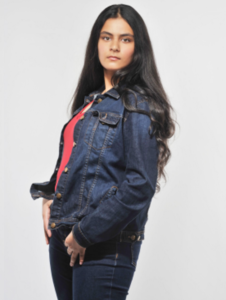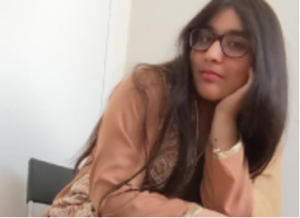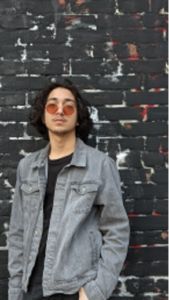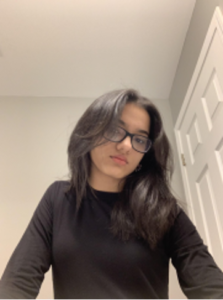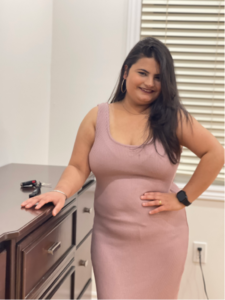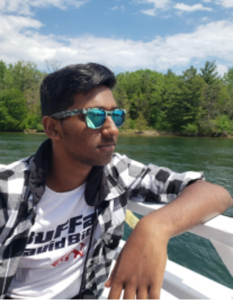 Jimish is an actor, director and drama educator with 20 year's experience in community engaged theatre. His directorial work includes 12 Angry Jurors, Manto, Sherlock, The Miracle Worker, The Farnsworth Invention, Wait Until Dark & Art. His acting credits include Othello, Sauce For The Goose, The Would Be Gentleman, Ring Round The Moon, Mousetrap, Black Comedy, Dangerous Corner.
Jimish's achievements include winning the best director award for The Miracle Worker and winning the best actor award for his role as Karsten Bernick in Henrik Ibsen's Pillars of Society.
Jimish is currently the Artistic Director at The Hive, a performing arts company he co-founded in March 2015. Apart from theatre, Jimish has also dabbled into television, stand up comedy, short films and radio commercials.
He directed 12 Angry Jurors play in collaboration with City of Brampton Performing Arts. He is excited to be directing a devised youth theatre presentation for MMFF.
DARSHANA THAKKAR: Darshana has produced around 30 theatrical productions in as many years of community engaged performing arts experience and is very passionate about all the aspects of mounting a production on stage. Darshana co-founded The Hive in Dubai, U.A.E in 2014 and later in Canada 2019. The Hive is now a Brampton based not for profit performing arts company.
"Since 2002, I've regularly volunteered for not-for-profit community theatre groups in every possible backstage role. A shortage of spaces and avenues for performing artists inspired me for a career change and motivated me to inspire, empower and educate.
Mehr is a High school student at a prestigious regional art high school in the drama program and loves theatre ever since she started at the age of 6. She professionally started training in drama ever since the age of 7. Since then she won the best new talent award for her role in The Miracle worker, a play based on the story of Helen Keller. Some of her acting credits include a double role of Liza & Simeone Moriarty in Sherlock, Bellatrix in Harry Potter & Lady Macbeth in Macbeth. Mehr Aspires to change peoples lives with her writing and wants to create magic on stage with her acting.
Mridul always wanted to be an actor, since childhood, after completing his studies. He started his career in 2018 as an actor from Toronto film school.
He has appeared in a couple of student projects, like short films. He also got a chance to be part of Punjabi music videos. He also got an opportunity to be part of big projects like Dan Brown's "The Lost Symbol" and "The Mayor of Kingstown" as a background Actor. He is also a part of a stunt team, where as a team they choreograph hand to hand combat, knife fighting, jumps, boxing.
Shriyanshi is an emerging actor mainly in the field of stage, theatre, and drama. She is a high school teenage actor, singer and performer pursuing her studies mainly in Drama & Theatre. Recently, she played one of the characters and singers for her school's annual musical "Matilda" in May 2021.
Shriyanshi is a part of Brampton Rose Theatre and has been awarded with Star performer award in 2020 for her online piece of monologue for the Centre Stage event. She is also associated with institutions like National Theatre School (NTS) and was one of the finalists of the international event – Monologue slam competition, Poland organised by ETTC globally in July 2021.
Shriyanshi is currently working with prestigious SAWITRI Theatre Group (STG), Toronto as an event coordinator and was recently a part of Toronto Fringe Festival held in August 2021. Last year Shriyanshi was part of two Hindi Shorts "Flag" - "Dhwaj" and "Khosla Ka Ghosla", for SAWITRI's Hindi Shorts Theatre Festival 2021. In February 2022, Shriyanshi was selected to be a part of a Anti-Sex Trafficking Traning Video filmed by the Peel Board of Edcation to raise awareness among the Borad Staff and educate them about the growing Sex-Trafficking crisis in Ontario. She was also chosen as the Public Realtions head at her school for The Cawthra Theatre Festival 2022. Recently in April 2022, Shriyanshi was part of a hindi play "Happy Anniversary Darling", for SAWITRI's Hindi Shorts Theatre Festival 2022. This time she is back performing at the Mississauga Multilingual Fringe Festival 2022, organizined by SAWITRI Theatre Group. She is putting up her own production "Charlie the Chaplin", and is also a part of the Youth Ensemble Group with The Hive Performing Arts.
Haleema Ghauri is a passionate music student at a prestigious art high school in Mississauga, she is very interested in many avenues in the various streams of art which include heavy involvement and interest in theatre and film studies as an actor, writer and director. She's associated with music acts at school as a performer and crew person and she participated in School Theatre Festivals stage managing plays and performances, one of which got an ensemble award for outstanding cast and crew. She is currently associated with The Hive Performing Arts as an emerging actor and writer.
Devansh was born to be in theatre. He attended live theatre from the age of four. He continues to have a passion for theatre as a high school student. As a rambunctious toddler, Devansh sat through full-length theatre productions with the stillness of a sage in meditation. Devansh has always loved to perform on stage, with his debut performance being at the age of 8 years old. Some of Devansh's acting credits include SAWITRI Theatre Group's "We Are So Different Now" in 2016, and his performance in the series of short plays called "Technologic", staged by Queen Elizabeth Sr Public School as a part of the 2019 Peel Drama Showcase, "Coming Home" a short film that was released in 2019. He was most recently in "Hindi Shorts 2022" as a part of SAWITRI Theatre Group's 2022 Shorts Theatre Festival. Devansh's passions include Film & Television, as he critiques and reviews every film he watches, and being involved in all SAWITRI Theatre Group productions, whether it's on stage or backstage.
A high school student from Milton, Aiysha was born into the world of acting. Whether that be watching her mom's shows to reenacting scenes from her favourite childhood movies, Aiysha has always been and continues to be passionate for theatre. She's acted in short films here and there and even starred in her elementary school musical productions of The Wizard of Oz and Matilda. Most recently, Aiysha helped with putting together her High School's production of Footloose the Musical. Aiysha spent the last school year as the Drama Council Promotions Coordinator for Milton District High School and has been part of putting together many of their productions. Aiysha aspires to use her role and current platform as an actress to bring change and spread awareness about current social issues youth face in society today. Aiysha is currently involved with the Youth Ensemble group of The Hive Performing Arts.
Neha Batra: Neha is theatre artist, freelance journalist and a standup comedian. She wants to entertain people all her life and wants to set a benchmark for women in the entertainment business.
Rakshith : A Grade 11 High school student from Brampton, Rakshith is talented, confident in any field he sets his foot. He loves acting and dancing and has a passion for designing and wishes to be an architect. Rakshith loves acting ,card magic, dancing & wants to discover his acting skills as it was a childhood dream for him to be in the acting world.Rakshith is a HUGE fan of the Indian film industry and loves the Indian dance styles which keeps him busy trying new moves everyday. He has also participated in many shows as a student of "Bollywood Dance school of Canada". Rakshith also dabbles in a bit of magic as he is fascinated by magic shows. Given a chance it takes little time for him to mesmerise the audience with his talent in card magic.
As a whole he is a complete package of surprises as you get to know him deeper.