 "Ashalata and Binodini" written and directed by Gunja Chakraborty.
Inspired by Rabindranath Tagore's masterpiece 'Chokher Bali', this timed piece in the form of a one-act play Ashalata & Binodini explores the delicate layers of friendship between two women around their ideas of love and the most important men in their lives, Mahendro and his friend Behari Babu.
The performance is in English and is suitable for all ages.
Producer : A J DreamZ Kreations
Director : Gunja Chakraborty
Cast :
| | |
| --- | --- |
| 16th. Aug., 2022 - Tuesday | 6:00 PM |
| 17th. Aug., 2022 - Wednesday | 10:00 PM |
| 19th. Aug., 2022 - Friday | 10:00 PM |
| 20th. Aug., 2022 - Saturday | 8:00 PM |
Ticketing Link :
https://MMFF2022Tickets.eventbrite.ca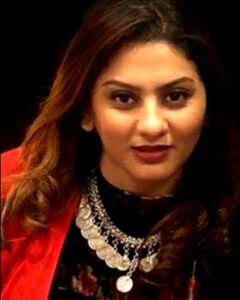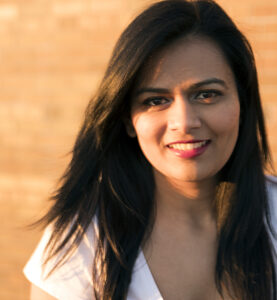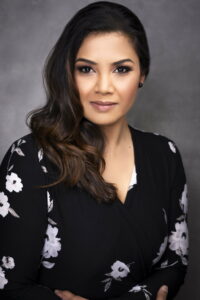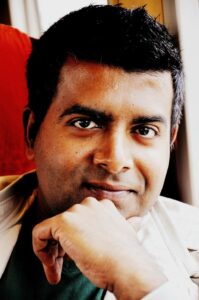 ANUBHA JHA, who recently turned Producer, is a well known artist in Toronto and is known for her natural and versatile acting. She has worked extensively in media for many years as a TV journalist and enjoyed her career span as News Director, Show Producer and News Anchor for reputed news channels. A Family Mediator and a Paralegal by profession, she is currently enjoying her artistic journey as a Writer, Director, Actor, Singer and loves Emceeing at commercial events. She has remarkably brought to life many characters in several theatrical productions over the past years. With her enthusiasm, dedication and commitment for theatre, she is an exceptional asset to the theatre community. Starring in lead roles in almost all of her projects and being heavily involved in different aspects of the process, Anubha is a shining example of what it takes to be successful in the industry. Her incredible work and her passion for acting and music has showcased her talent live on stage and on various other platforms such as short films and music videos.
Adorning multiple hats, Anubha has been involved in several theatrical projects with the SAWITRI Theatre Group over the years, as an Actor,Writer, Director and Project Manager. She was applauded for her recent theatrical presentation at the Satrang Theatre Festival, 2022, where she played the lead role based on the life of a transgender, which turned out to be an exciting adventure for her as an actor. Her recent work as the Writer and Director of the Play at the Satrang Festival, was also well received and appreciated. This being her second consecutive year participating, Anubha is super thrilled to be one of the presenters at the Mississauga Multilingual Fringe Festival, 2022. She is extremely excited to produce and act in the One-Act Play 'Ashalata & Binodini', which is a Rabindra Nath Tagor's adaptation from one of his masterpieces. As an Artist, Anubha continues her journey and her love & passion for acting and music in the Theatre & Entertainment World.
Raina Desai made her Canadian acting debut with Case #99 in 2015 with SAWITRI Theatre Group. Since then she has appeared in multiple theatre plays such as Grey Area, The photographer, Hindi Shorts and many more. She also has many award-winning performances in multiple short films and feature length productions; namely Depth of Pyaar, OCD, and others. Raina, furthermore is an accomplished theatre director; with many productions under her belt such as Home Delivery, The date, My Dear Arvind and the rest.
Learning and adapting movements and gestures from the Michael Chekhov technique, Raina is excited to be a part of The Mississauga Multilingual Fringe Festival again this year with 'AshaLata and Binodini'. An alumnus of the University of Toronto and fluent in three languages, Raina hopes to continue her storytelling journey through the world of acting, dancing and directing.
Gunja Chakraborty enjoys the art of storytelling as an actor, a voice-over artist, director, dancer and as a writer. On stage and on screen, Gunja has appeared in several projects - commercials, short films, plays and dance performances. Her short films have premiered at several film festivals globally - Hot Docs, Filmi and IFSAA during 2019-2021. Her home production O.C.D (short film) under the banner 'Good Art Entertainment', received two awards internationally. One, in the best short film category at the Best Istanbul International Film Festival and another at the Golden Sparrow Film Festival. Her other short film project 'Kal Kare So Aaj' as writer, actor and producer, were also officially selected for IFFSA 2021 and Jaipur Film World 2022. Gunja is very proactive within the Toronto GTA drama and theatre network. She has been part of several productions with the SAWITRI Theater Group over the years. She played one of the lead roles in the controversial theatrical 'Savita Weds Satish' that sold out multiple shows in 2018 and 2019. Currently, she is co-producing a series of 'audio plays on the go' named The Headphone Theater, which is ready to launch it's second season. Her second year at the Mississauga  Multilingual Film Festival, Gunja is extremely thrilled to present 'Ashalata & Binodini', a one-act play. Her writing in this thought-provoking timed piece is inspired by Tagore's masterpiece 'Choker Bali'.
DJ -  Deepak 'Dee' Chakravarty
A Creative Media Producer, a performing Music Artist, a Composer and multi-genre DJ -  Deepak 'Dee' Chakravarty has a media profile that spans over 2 decades. From creating traditional broadcast content to the latest in online digital media and from theatre to live events, he has built himself an extensive portfolio in technical production, both in Canada and India. He has previously co-produced and led the post-production processes for a vast range of ethnic and mainstream content made for Canadian television. He is also a seasoned technician in managing the audio-visual backend across various media settings, trending online streaming and webcasting technologies.
He has been also associated with the Sawitri group as a music composer for multiple projects since 2019. Deepak is an acclaimed live music performer across Toronto GTA, Montreal and the neighboring cities in Canada and even at the close-by US cities. This is his second year participating at the Mississauga Multilingual Fringe Festival and is very excited to be scoring and designing the sound for the one-act play 'Ashalata & Binodini'.