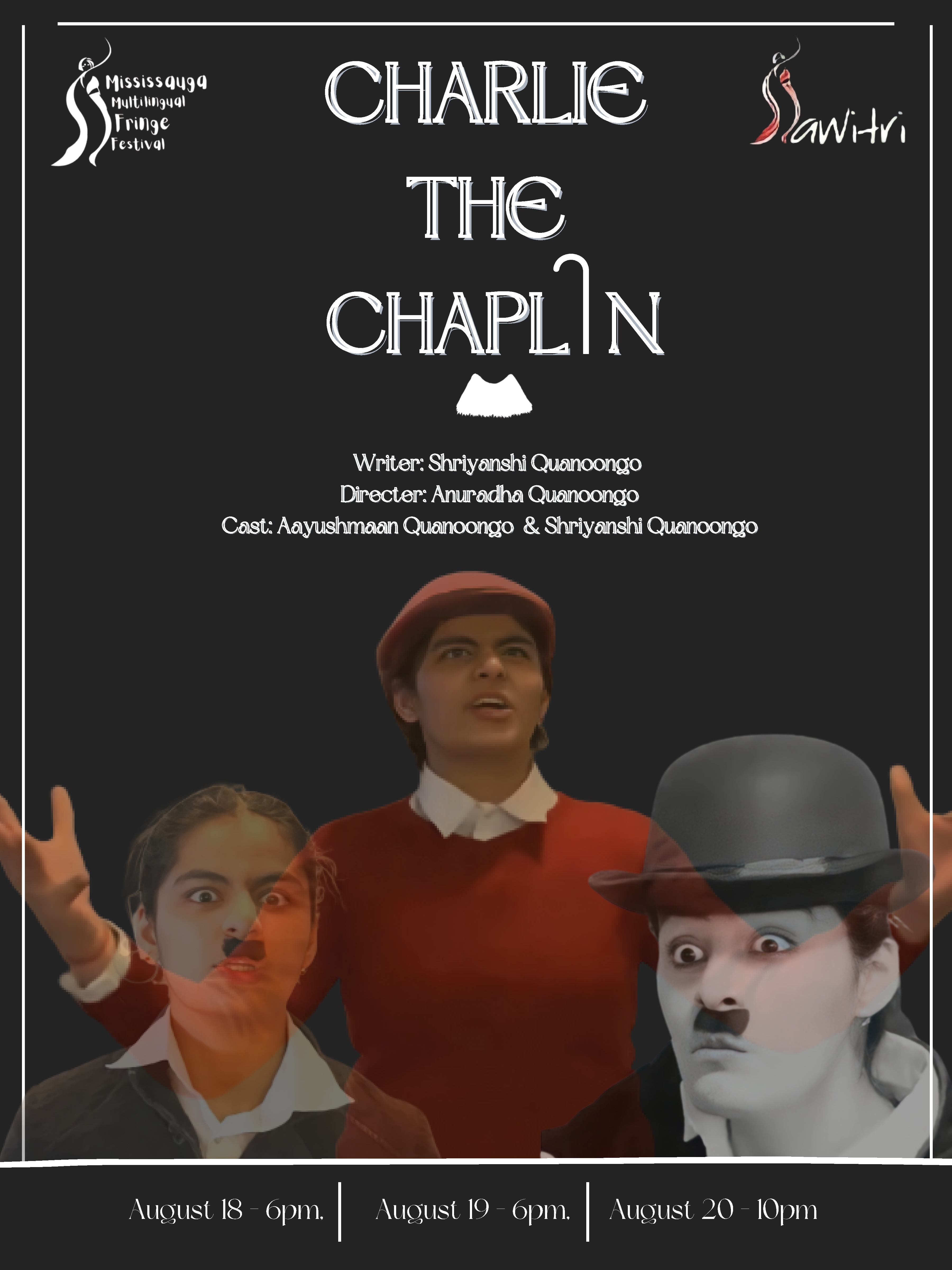 This story is about a guy with a moustache, a guy and his stick, a guy with a hat, and his silly tricks.
To unmask the masked, you have to look beyond that smile because as the tears roll down the smile turns into a frown.
A struggle between the two realities: the real and the reel, come see who wins as the truth reveals.
The performance is in English and is suitable for all ages.
Producer : Quanoongo Productions
Director : Anuradha Quanoongo
Cast :
Aayushman Quanoongo

Shriyanshi Quanoongo
| | |
| --- | --- |
| 18th. Aug., 2022 - Thursday | 6:00 PM |
| 19th. Aug., 2022 - Friday | 6:00 PM |
| 20th. Aug., 2022 - Saturday | 10:00 PM |
Ticketing Link :
https://MMFF2022Tickets.eventbrite.ca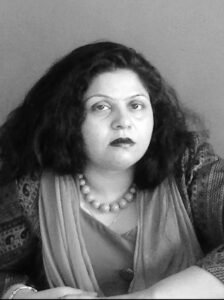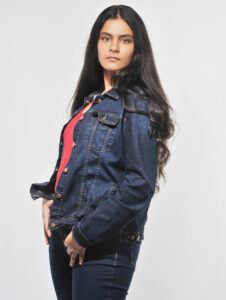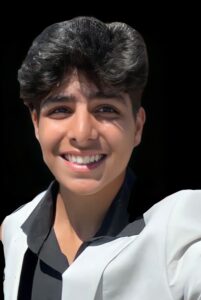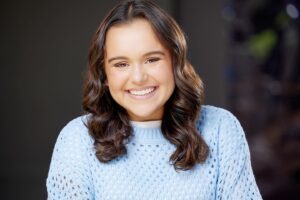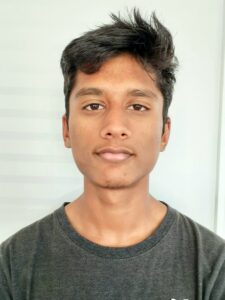 Anuradha Q is a woman/ daughter/ wife and a mother next door. She's a law professional but a poet and an actor at heart. With her re debut at stage/theatre after more than 25 years, she is eager and ready to learn and live her characters once again. She's an artist in many ways and looking forward to many more such opportunities to connect with her audience.
Shriyanshi is an emerging actor mainly in the field of stage, theatre, and drama. She is a high school teenage actor, singer and performer pursuing her studies mainly in Drama & Theatre major at one of the eminent regional art's high schools in Mississauga, Ontario. Recently, she played one of the characters and singers for her school's annual musical "Matilda" in May 2021 and is looking for more such opportunities during the rest of the school year. Shriyanshi is a part of Brampton Rose Theatre and has been awarded with Star performer award in 2020 for her online piece of monologue for the Centre Stage event. She is also associated with institutions like National Theatre School (NTS) and was one of the finalists of the international event – Monologue slam competition, Poland organised by ETTC globally in July 2021. Shriyanshi is currently working with prestigious SAWITRI Theatre Group (STG), Toronto as an event coordinator and was recently a part of Toronto Fringe Festival held in August 2021. Last year Shriyanshi was part of two Hindi Shorts "Flag" - "Dhwaj" and "Khosla Ka Ghosla", for SAWITRI's Hindi Shorts Theatre Festival 2021. In February 2022, Shriyanshi was selected to be a part of a Anti-Sex Trafficking Traning Video filmed by the Peel Board of Edcation to raise awareness among the Borad Staff and educate them about the growing Sex-Trafficking crisis in Ontario. She was also chosen as the Public Realtions head at her school for The Cawthra Theatre Festival 2022. Recently in April 2022, Shriyanshi was part of a hindi play "Happy Anniversary Darling", for SAWITRI's Hindi Shorts Theatre Festival 2022. This time she is back performing at the Mississauga Multilingual Fringe Festival 2022, organizined by SAWITRI Theatre Group. She is putting up her own production "Charlie the Chaplin", and is also a part of the Youth Ensemble Group with The Hive Performing Arts.
Aayushmaan is  a young artist and is volunteering with different theatre groups in Mississauga, last year he was a volunteer at the Mississauga Multilingual Fringe Festival, and this year is coming back as an performer. He is a high school student and an espiring basket ball player too. He loves being on stage and is a versatile public speaker and by the medium of this play, he is coming live first time to explore his acting skills.
Shrivas: Shrivas is a currently studying in Mississauga Secondary School going to grade 10. This year he is really happy to be performnig at the Mississauga Multilingual Fringe Festival 2022, as a supporting actor and also helping backstage. He is really excited to be a apart of this theatre production and is debiting as an actor this year. In his spare time Shrivas likes to play Badminton and basketball these are some of his favorite sports. He is passionate about his work and can mold himself into any role, with so much to learn he is ready to explore the art of Theatre.
Maya is a dedicated hardworking actress and makeup and hair artist. Maya currently a drama major at Cawthra Park Secondary School. Maya has a true passion for the arts and although her main path of interest is acting she has found herself working backstage as a hair and makeup artist. Maya was the head of the makeup and hair crew Cawthra Parks production of the musical "Something Rotten" Dir. Stacy Tiller in 2022. Maya spends most of her free time acting and creating and uploading makeup and hair looks to her social media makeup and hair account @maya6jain and hopes to continue to get to work on set whether that be acting or backstage on makeup and hair.
Max Malfara:Max is a uprising actor majoring in all things theatre and dramatic arts. He is a high school actor, performer, singer as well as a backstage help. He predominantly works on the technical side of theatre such as Sound & Lighting design, as well as Stage Managing. He has starred is  various amounts of musicals such as Chicago, Moulin Rouge, Kinky Boots, Hamlet, Hairspray, Oklahoma, Legally Blond, Wicked, Beetlejuice, and many other fantastic shows. Max is very versatile when it come to the world of theatre either onstage or off he is always running around to a rehearsal. Max has been given the prestigious arward by his peers and teachers of technical excellence by Cawthra Park Secondary School. Max has also been accepted to the American Academy of Dramatic Arts New York campus  in the fall of 2023.