Modern Zindagi 3.0 is a string of three short stories exploring the themes of mental health, technology and age inclusivity to present an extraordinary portrait of ordinary lives in the modern times. These three light and at-times comical slice-of-life style narratives - Tanu Aur Manu Ke Haseen Sapne, Nayantaara's Dilemma and KissMiss - revolve around characters chasing dreams, love and acceptance all the while trying to navigate unique situations. Through the journey of these characters, we see Life (Zindagi) painted in the greenest shades of hope, pain and joy. 
Tanu Aur Manu Ke Haseen Sapne
Tagline: It's all about the money, honey.
Nayantaara's Dilemma 
Tagline: Is there someone for everyone?
KissMiss
Tagline: Everything is fair in love and .. social media.
The performance is in Hindi and is suitable for all ages.
Producer : Kahaani Kollective
Director : Anuradha Grover-Tejpal & Afshin Jasani
Written By : Anuradha Grover-Tejpal
Cast :
Mahi Sethi
Shauryan Ohri
Rajat Manchanda
Neha Modgil
Rimple Sembhi
Sunil Lariya
Asha Ponnachan
Afshin Jasani
Anuradha Grover Tejpal
Crew :
Kapil Tejpal

Kirandeep Kaur

Navjot Singh Sidhu

Shivani Kapoor
| | |
| --- | --- |
| 16th. Aug., 2022 - Tuesday | 10:00 PM |
| 18th. Aug., 2022 - Thursday | 8:00 PM |
| 20th. Aug., 2022 - Saturday | 2:00 PM |
| 21st. Aug., 2022 - Sunday | 4:00 PM |

Ticketing Link :
https://MMFF2022Tickets.eventbrite.ca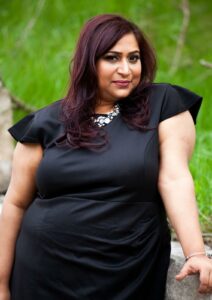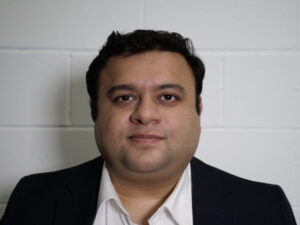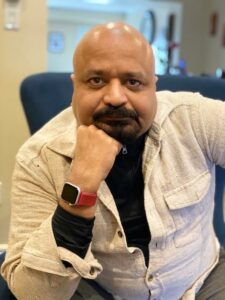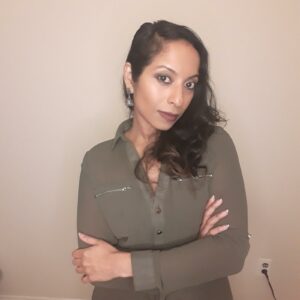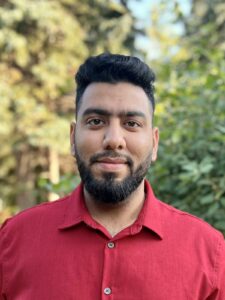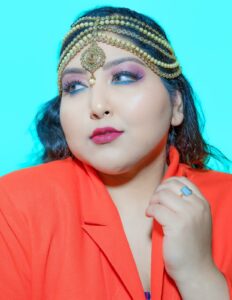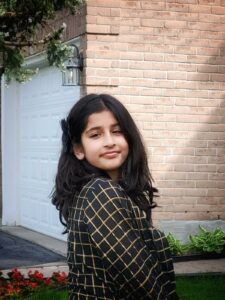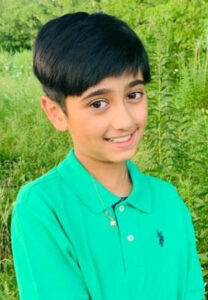 Anuradha Grover Tejpal is a writer, poetess and theatre enthusiast. She strongly believes in the power of simple storytelling and has scripted as well as directed plays & films for various community organizations in GTA to spread awareness and spark conversations around things that matter. A Digital Content Strategist by profession, and a storyteller by passion, Anuradha is the founder of Kahaani Kollective and The Art of Content. Some of the creative work includes theatre plays Happy Anniversary Darling, Modern Zindagi 3.0, events like Gulabi Harf With Soch, Canadian Punjabi Kavi Darbar, The Pardesi Project Short Films, 75 Seniors and Volunteerism, and, nukkad naatak style plays.
AFSHIN JASANI Originally from Mumbai, India. Loves listening to music, writing and traveling. Calls himself a rebel. Has extensive experience in Film, Television and theatre production. Started as an actor with professional theatre after high school. Was recognized in Canada for playing a curious fathers character in the acclaimed play Baap Re Baap that was produced by SAWITRI Theatre. Worked with SAWITRI later as Project Manager helping to manage SAWITRI Shorts 2022. He is extremely excited to be part of the Kahaani Kollective trio. Will be seen acting and also co-directing Modern Zindagi 3.0 to be staged at MMFF 2022.
SUNIL LARIYA: I am an architect by profession and a stage artist by parallel profession.
My passion for theater found few occasional outlets since immigrating to Canada. I have starred in a variety of short and long plays for privateas well as commercial shows in Toronto. Additionally, I also have some experience with directing small scale plays of my own. In Ahmedabad, I was trained under Hashmukh Baradi, the living legend of Gujarati Theater, at the Theater Media Center (TMC). I have performed with the TMC team at Darpana Academy of Performing Arts and in street theater pieces directed by Hashmukh Baradi, Janak Raval and Manvita Baradi. I also did a full-length psychological play in Gujarati called Koi Pan Ek Phool Nu Naam Bolo To by Madhu Ray with SAWITRI theatere (Mississauga) as the leading role of 'Pramod Patel' & ' Jagannath Pathak'. I can also play flute in the Hindustani Classical Style, which I learnt under the tutelage of Shri Hemendra Dixit in Ahmedabad, and for that I received a scholarship from the Sangeet Natya Academy.
ASHA PONNACHAN: A performance and literary artist, Asha started writing, acting and dancing while still in school. A firm believer in the positive impact of artistic activities on mental health and emotional wellbeing, she champions the cause of arts in mental health. While she writes in various genres, poetry is her most cherished genre of literary creativity. Her vocational calling also includes a notable career in marketing and communications which she is currently executing in the not-for-profit and arts sector. Her motto is "there is always Hope" and art is the one of the most promising generators of hope.
RAJAT MANCHANDA: Rajat Manchanda is an emerging artist. He has had an interest in performing arts since childhood. He has performed different genres of performing arts on stage such as acting, playing musical instruments, dance, singing etc. He loves listening to music and writing Shayari in his leisure time. He has performed in Hindi and Punjabi Language. He has performed the role of a 60+ year old Punjabi male in his last theatrical play with PAA. He has experience working in theater, on radio, and on camera. He is very fond of learning and is always up for a challenge.
NEHA MODGIL is a well-established Producer, Actress and Director. Born and raised in Mississauga, Ontario, her passion for the Performing and Fine Arts has been the foundation of her work. In 2018, she founded MOD Film Productions, a production house which specializes in Film, Photography & Music Video production. While keeping her Canadian and Punjabi roots close, she aims to produce films that not only reflect both cultural experiences but also those that challenge the status quo and bring new perspectives to light. Modgil can be seen in her next film titled "Customized" which is premiering at IFFSA Toronto 2022.
MAHI SETHI is a grade 6 student who is discovering the world of art and acting. She enjoys singing, dancing and helping the community.
SHAURYAN OHRI is 10 years old, he has a very creative mind, he likes to make friends. He has a kind heart and is very expressive. He likes to speak his mind but also is respectful of his audience. He likes to dress up and is very caring and loving.
RIMPLE SEMBHI is an art lover who has recently started exploring theatre more closely. It was a memorable experience and beginning of learning more about acting during my recent Hindi short play: Happy Anniversary Darling. As an avid learner, I am keen to learn all aspects of theatre and production.